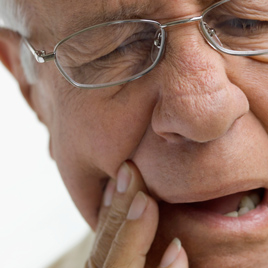 Missing or Poor Teeth?
If you have missing or poor teeth, dentures may have to be your next option. With dental implants installed at our North York dentistry, you can completely avoid dentures.
Ask yourself:
Do you really want to wear dentures?
Would you rather have permanent, fixed teeth that look and act just like natural teeth?
Do you hide your smile or avoid smiling because of the way your teeth look?
Do your teeth hurt when you eat?
Are you avoiding social situations because you feel embarrassed about the way you look?
If you have answered yes to any of these questions, you are likely an excellent candidate for dental implants and the All-on-Four procedure.