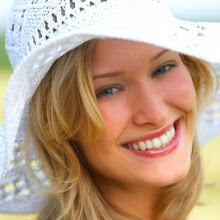 Have you been weighing the possibility of getting dental implants? Certainly there are many questions that come up in the initial consultation. One that we often get asked is how long has dental implantology been around?
Although they are a far cry from today's versions, evidence of dental implants exists from as far back as Roman and Egyptian times. There have been Egyptian mummies that have gold wire implants. And, the remains of a Roman soldier with an iron implant, (we have certainly found better alloys than iron!), have recently been discovered. There have been uncovered, remains of Mayan people that had teeth fashioned from seashell.
Branemark: Father of Dental Implantology
While people continued to work on implants, their progress picked up steam in the 1950's. That was when a Swedish orthopaedic surgeon, Per-Ingvar Branemark discovered, somewhat accidently, that titanium successfully fused with living bone.
This went against the conventional scientific wisdom of the time, which believed that no material grafted well with bone. Branemark's discovery proved to be a boon for all types of surgery that involved bone.
The first successful titanium dental implant procedure occurred in 1965. In the 1990's, durable, high quality ceramic teeth were made. Now there exists an even better solution, a secure implant and an aesthetically pleasing plus durable tooth.
All-on-Four™ Dental Implants
Nobel Biocare, the company that developed the All-on-Four procedure, has its own solid history in the field. Formed in 1981 in Gothenburg, Sweden for the purpose of making titanium implants, the company continued to refine their technologies until they introduced the All-on-Four system in 2010.
The North York Smile Centre team has performed dozens of All-on-Four dental implant surgeries and our patients are always pleased with their new beautiful smile.
While a finely hand crafted seashell tooth would have been highly valued in ancient times, today we have modern materials and procedures for crafting and inserting dental implants.
You can rest assured that your Permanent Teeth-in-a-Day will provide you with many years of comfort, safety, convenience and a winning smile!
Dr. Rob Eisen | Dr. Jerry Jessin
For more information on Permanent Teeth-in-a-Day, contact the North York Smile Centre 1-866-365-4807 | 416-907-7997. Or click here to set up an appointment without picking up the phone.
Request a copy of 'A Patient's Guide to Dental Implants' e-book. Created by Drs. Rob Eisen and Jerry Jesin, this e-book will help you understand the All-on-Four™ process before you come in for a free consultation. Simple and easy to read explanations, diagrams and real case examples will help you understand what our team can achieve for you.