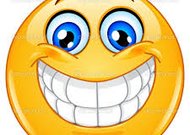 It's no secret that a smile is an important element of the impression we give to strangers, friends, colleagues, and potential mates. An attractive smile is alluring. It's one of the most meaningful aesthetic qualities we have. In our culture, more and more people are striving to look and feel their absolute best.
Unfortunately, if you've grown up with unhealthy or unattractive teeth, you may feel compelled to keep your mouth shut. But now, with the advent of modern cosmetic dentistry, there's another reason to smile; more and more people are realizing that they can achieve the look of their dreams, with teeth that will last a lifetime.
Face it. In today's society, rightly or wrongly, appearances matter. But you don't need to go on a television reality show to look and feel better. Cosmetic dentistry can go a long way in improving your self–image by polishing up a crooked, discoloured or aging smile.
Wrinkles, grey hair, and dentures – once they were the inevitable result of getting older. But advances in dentistry mean that more people are keeping their teeth looking young and healthy for their entire life
And today, if you are missing teeth, getting dentures isn't the only option. All-on-Four™ Dental Implants allow us to replace missing teeth by permanently attaching artifical teeth to your jaw bone. Now we can provide patients natural looking teeth and an almost perfect smile.
If you still have your natural teeth there are other ways to brighten up your smile.
Whitening your teeth is one of the easiest things to brighten up your smile and improve your appearance. It can be done at home in a couple of weeks or if it's faster results you're after in-office power whitening is now available.
Porcelain veneers, bonding and invisible braces can change the shape and position of teeth to give you that perfect smile.
A beautiful smile is always in style. If you are uneasy about your smile, you owe it to yourelf to explore the possibilities of smile enhancing dentistry.
For more information on Permanent Teeth-in-a-Day, contact the North York Smile Centre 1-866-365-4807 | 416-907-7997. Or click here to set up an appointment without picking up the phone.
Request a copy of 'A Patient's Guide to Dental Implants' e-book. Created by Drs. Rob Eisen and Jerry Jesin, this e-book will help you understand the All-on-Four™ process before you come in for a free consultation. Simple and easy to read explanations, diagrams and real case examples will help you understand what our team can achieve for you.